We have decades of experience in the insurance industry. We regularly participate in furthering our staff's education to make sure we are on top of all insurance industry developments and improve how we serve our customers.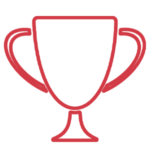 We serve as your advisors for all your insurance needs. From choosing the right insurance program to applying for a claim, we are here for you, from the start to finish.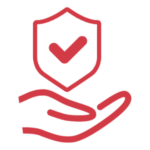 We are passionate about providing our customers exceptional services. We advise you on how best to protect what you value most, both in business and personal life. Our clients are like family to us and we treat them as such.
ABOUT
US
PROUD OF SIX DECADES OF EXCELLENCE
P.J. Hadjigeorghiou (Doullis) Insurance Consultants and Agents LTD is an independent Insurance Agency. It was founded in 1980 by professional insurer Panayiotis Hadjigeorghiou who had been in the business since 1963. Later, his children Demetris Hadjigeorghiou, Stelios Hadjigeorghiou and Koulla Hadjigeorghiou, joined the company and through the years have managed, along with the other personnel, not only to maintain but also enhance his precious legacy and the company's reputation.